It's been a doozy of a year, I think we can all agree on that! Despite all the challenges, we've still got a lot to celebrate of this festive season. 
Now more than ever, being a red-blooded American patriot is something we can all get behind.  
We've got a lot to be grateful for, with a bind that ties us all together: Our appreciation for all the things that set us apart as the greatest country on earth.
This holiday season, we're celebrating being proud Americans and flying our flags high.
It's a time to champion the liberties and rights we've been granted; the blanket of freedom our fearless first responders and military members provide us, and the rich tapestry our culture is woven from.
Because passionate patriots never falter in their dedication, America is built on a foundation of stability and strength. We've got red, white and blue running through our veins, and that's something significant to celebrate. 
For all the proud patriots on your holiday shopping list, we've got the most meaningful gifts that symbolize the very essence of the USA.
Here's our patriotic picks of holiday gifts to inspire greatness in every American heart...

11 Holiday Gifts for Red-Blooded American Patriots:
11. The Roosevelt Flagpole Kit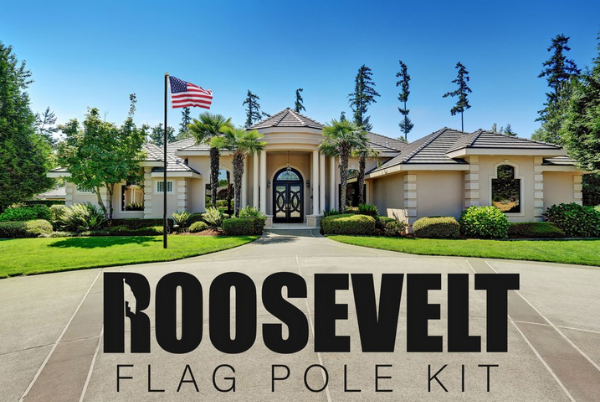 Give the ultimate gift of patriotic pride that is built to last Category 1 Hurricane wind speeds & anything else nature throws at it. 
Constructed from incredibly durable & reliable aluminum, the Roosevelt also features a pinching exterior sleeve. 
Easily fly two flags at once, plus half-staff with our premium rope & pully tophat.
10. The Solar Flag Pole Light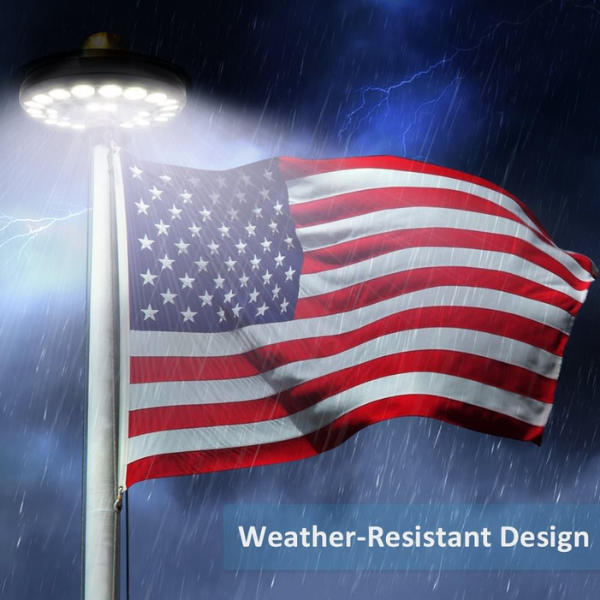 Day or night, rain or shine, you can fly your flag 24/7 confidently without violating U.S. Flag Code with the Solar Flag Pole Light. 
Utilizing solar power & batteries, this unique add-on automatically turns on at night and off in the morning. 
Once your favorite patriot places this easy-to-install light on their flag pole, they'll never have to worry about it again.
9. Old Glory
Take your pick from our collection of premium quality, American-made embroidered flags and choose the perfect size for their new flagpole.
shop now
8. The POW MIA Flag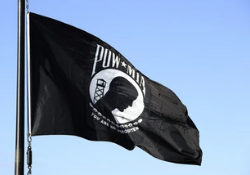 Keep a light on for our brave soldiers who never made it home. Although they are gone, they will never be forgotten.
shop now
 7. The Thin Blue Line Flag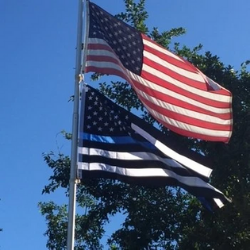 Honor our law enforcement officers with their thin blue line that separates and protects our society. 
shop now
6. The Thin Red Line Flag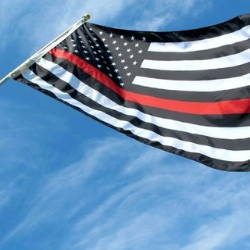 A thin red line to represent the courage and valor of our fearless firefighting heroes.

shop now
3. The Gadsden Flag - Classic Yellow
The original icon to embody American independence and freedom.

shop now
2. The Gadsden Flag - Black
No holds barred, this patriot is coiled to strike at a moment's notice.

shop now
5. Come & Take it Flag - Rifle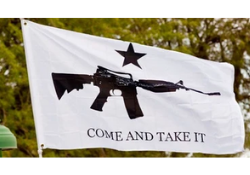 Defend our 2nd Amendment rights in steadfast defiance, with guns blazing of course.
shop now
4. Come & Take it Flag - Cannon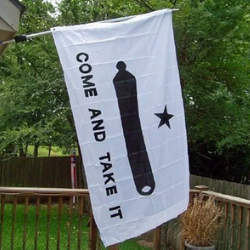 Throughout history, Arms = Liberty. The tyrants can try. 
shop now
Or, let your favorite patriot choose for themselves! 
Grab them a STAND Flag Poles Gift Card so they can take their patriotism on a holiday shopping adventure.
There's nothing worth celebrating more than being a proud American, and this festive season offers up the perfect opportunity to help every patriotic home display precisely where our loyalties stand.
Wishing you and your family the happiest of holidays, United we Stand.
Fefe 
Fellow Proud STAND Patriot
Nevada, USA