STAND SPECIAL OFFER - CREDIT YOUR OLD FLAGPOLE TOWARDS THE NEW ROOSEVELT
Upgrade your flagpole and we will credit your original purchase + ($58) towards your upgrade.
We will credit you up to 100% of the original purchase price of your current flagpole, + $60 towards the purchase of the ALL-NEW ROOSEVELT FLAGPOLE (up to $199)

Built to last. Tested in 100mph Winds

Black anodized 13 gauge aluminum for 152% increased strength and durability.

Proprietary Pin & Pinch locking system.
Call (385)334-3085 To talk to a Rep
(A message from STAND CEO Jason Harward)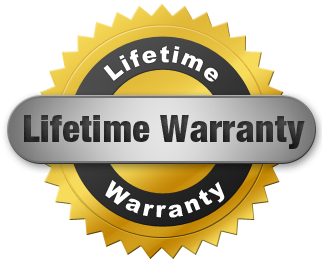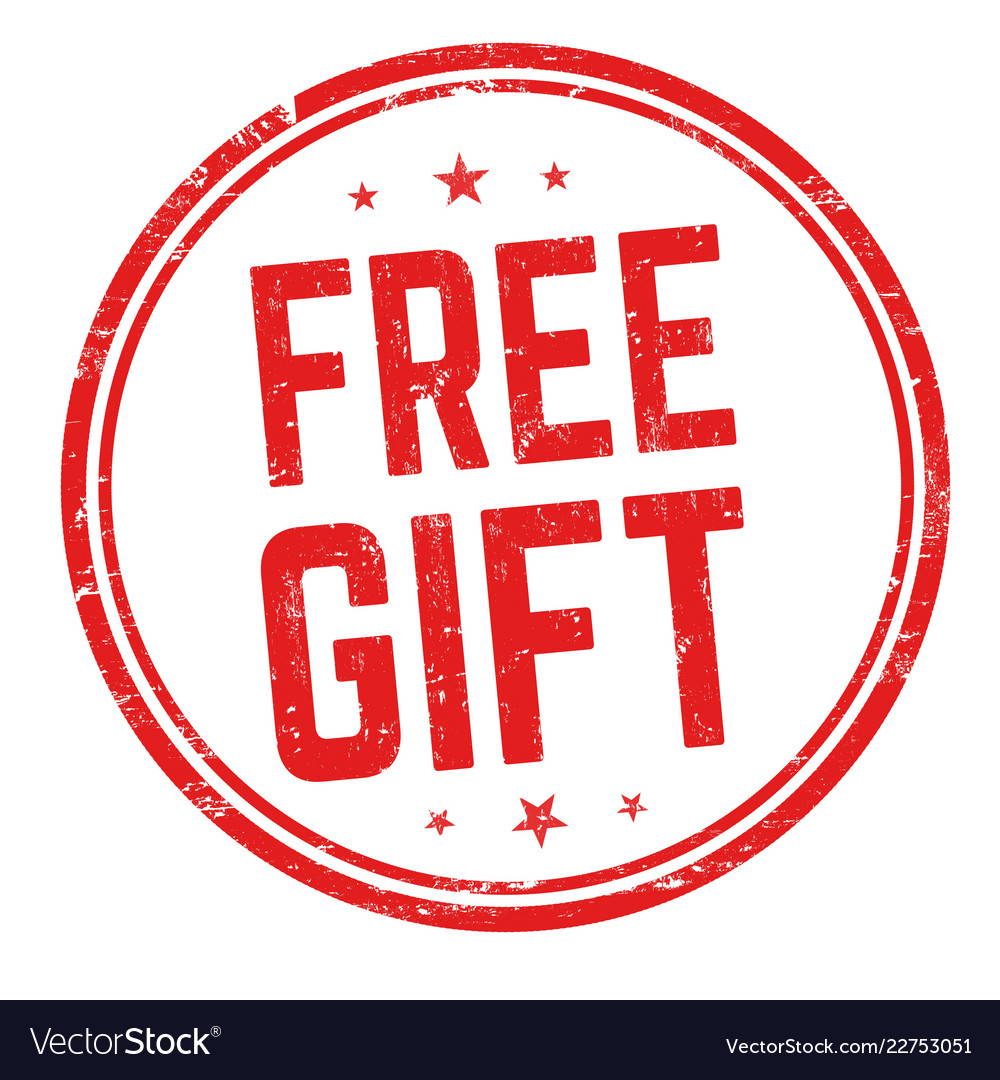 FREE GIFTS INCLUDED: Premium Aluminum Finial Ball, 4'x6' Embroidered American Flag, Ground Installation Adapter.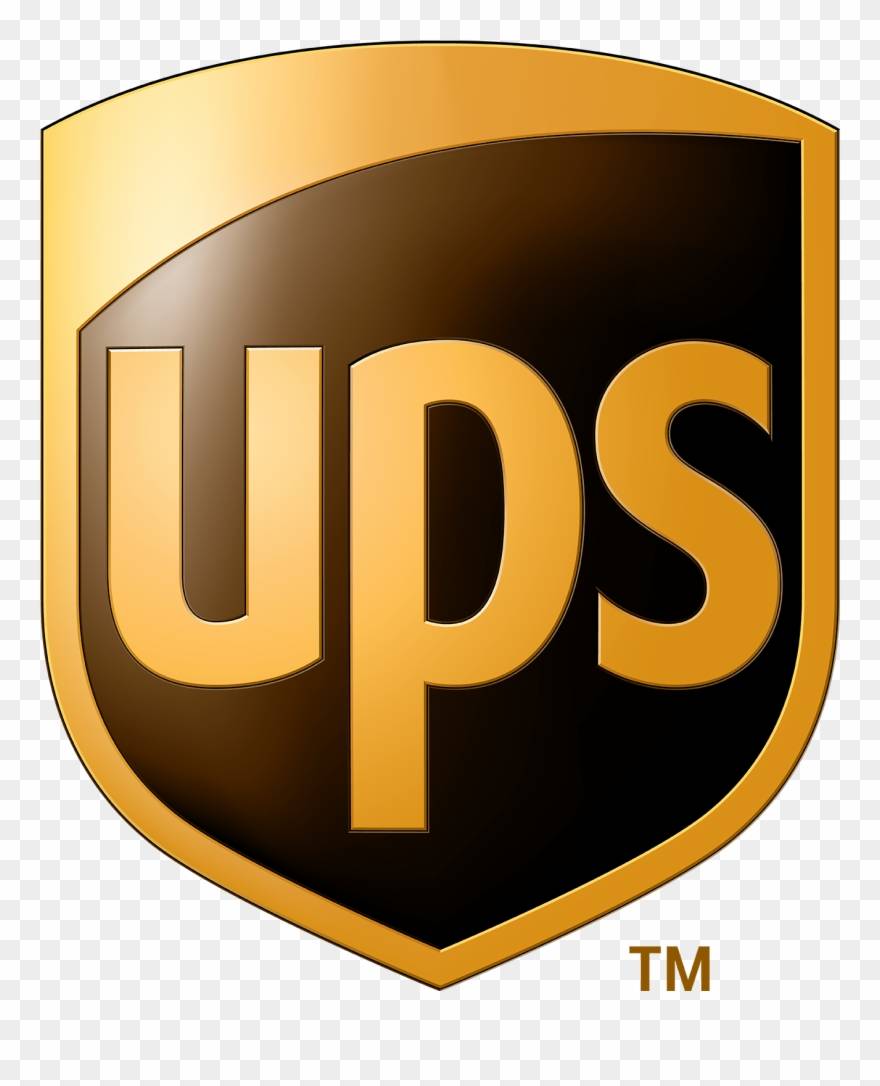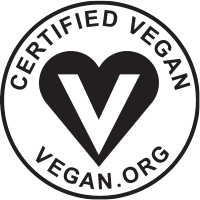 Our products received official organic certification by USDA
Founded in 2017 by Jason Harward, STAND Flagpoles started with the mission of providing an affordable flagpole to get as many American Flags flying across our great nation as possible. Over the years we have found that while some of our customers have loved having an economical flagpole option, others have wanted a more Premium option. We researched every option, and found that we had to go back to the drawing board and start from the ground up. That's where we came up with the Roosevelt Flagpole. Transportable enough for standard shipping methods, strong enough to stay standing in hurricane force winds and reliable enough to keep "Ole Glory" flying for many years to come.
In trying times like these the American Flag is the symbol that will unite us in the common goals of Life, Liberty, and The Pursuit of Happiness. Thank you for being a part of our mission and for supporting STAND Flagpoles.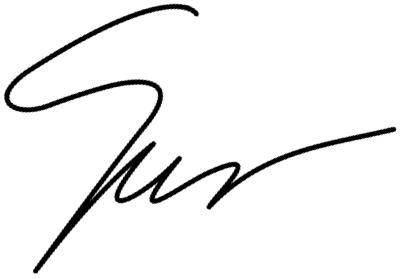 PREMIUM DESIGN, SUPERIOR STRENGTH
Our all new flagpole was built to honor the AMERICAN FLAG while providing a sleek look that will make your neighbors jealous.
The Roosevelt Flag Pole has an all-new proprietary design that comes with all that bells and whistles, along with the strength to handle anything mother nature can throw at it.
Call (385)334-3085 To talk to a Rep
We've built a strict quality control system to make sure all our poles meet our stringent strength standards.
Thick 13 Gauge Aluminum and 3'' bottom Diameter
This is pretty obvious, but thicker aluminum and larger diameter leads to better strength, couple that with our 9'' extension regulators and you get a really strong pole.
Pin & Pinch Locking System
This proprietary system uses metal pins to lock sections in place and a pinching sleeve to keep the telescoping sections sturdy. This takes away need to completely rely on on friction only locking mechanisms.
Anodizing is second only to diamonds on the hardness scale. It not only gives the Roosevelt a sleek black finish but also ads to the overall strength, hardness and reliability of our new Roosevelt Flagpole.
The external halyard system functions with a rope, pulley and cleat. This way you can easily raise and lower your flag, as well as fly it at half staff if the day calls for it.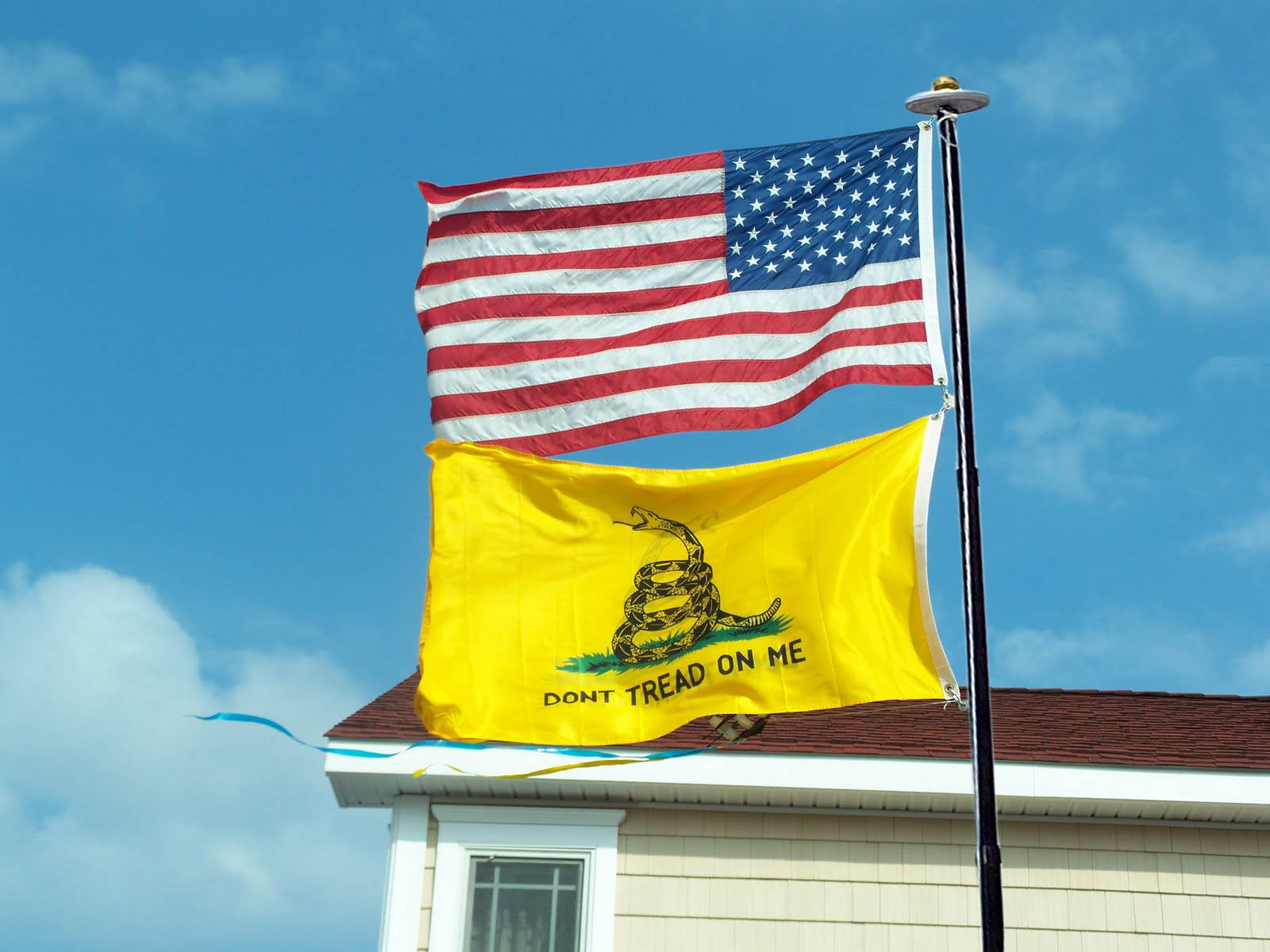 The American Flag always flies on top of the flagpole, but it's always fun to rally behind a cause. Fly a state flag, Gadsden flag, or any other flag to show what YOU Stand for.
If you already have a cemented hole for your original flagpole, no problem. We have an adapter designed to be cemented into your existing hole and fit on the inside of the Roosevelt.
PLUS GET THESE FREE GIFTS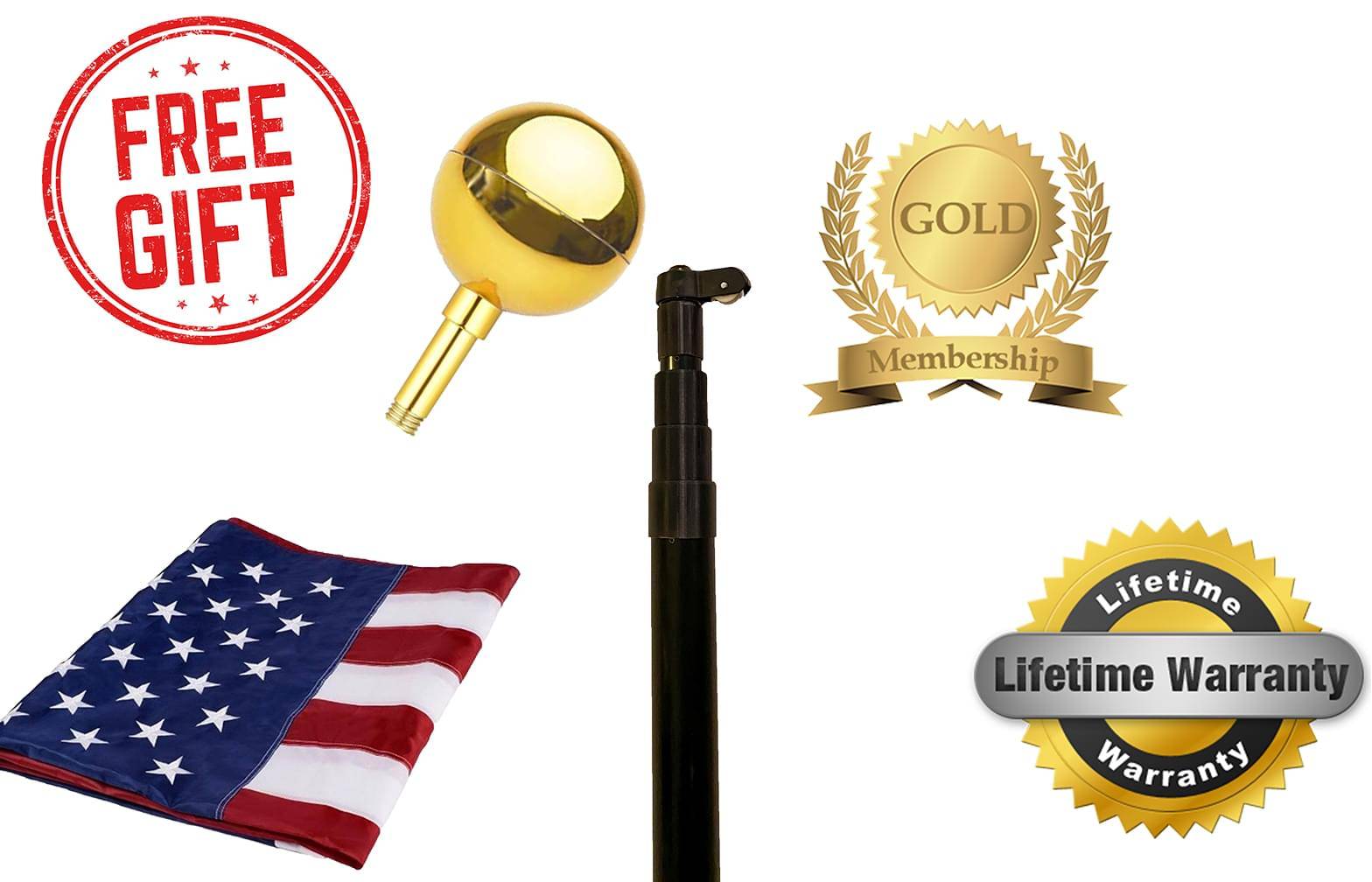 And with your purchase...
You get the NEW Premium Roosevelt Flag Pole Gift Package! We appreciate customers like you… who are taking the necessary steps to show patriotism and support for our great country. And you're also helping us run a more efficient business — and cut down on inventory costs for our flag poles taking up stock in our warehouse.
So we're passing on those savings to you with these bought-and-paid-for FREE gifts:

[NEW] FREE 4' x 6' Premium Embroidered American Flag (99.99 Value)
[NEW] FREE Premium Aluminum Gold Finial Ball (29.99 Value)

[NEW] FREE VIP Customer Lifetime Warranty (149.99 Value)

FREE Upgrade to Premium Gold Customer Status (Typically requires minimum $1000+ Purchase)
This Premium Roosevelt Flag Pole Gift Package will stand as a reminder of how great our country is for your family and your neighborhood. Get Your Roosevelt Flag Pole and the gift package now by clicking the "Add To Cart" button below.
How Does the Roosevelt Stack Up to Other Flagpoles?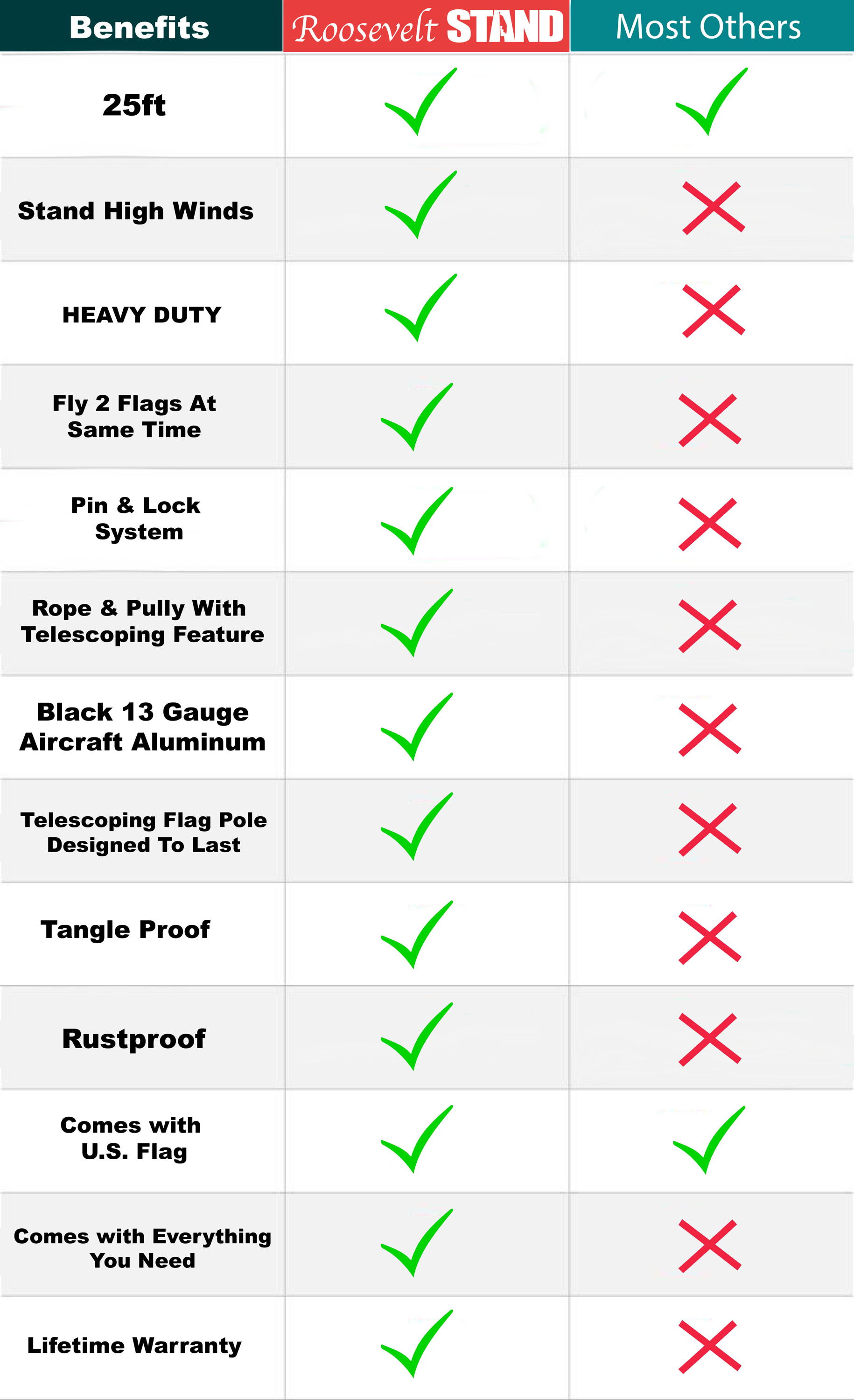 Call (385)334-3085 if you have any questions.
FREE Shipping From Our Utah Warehouse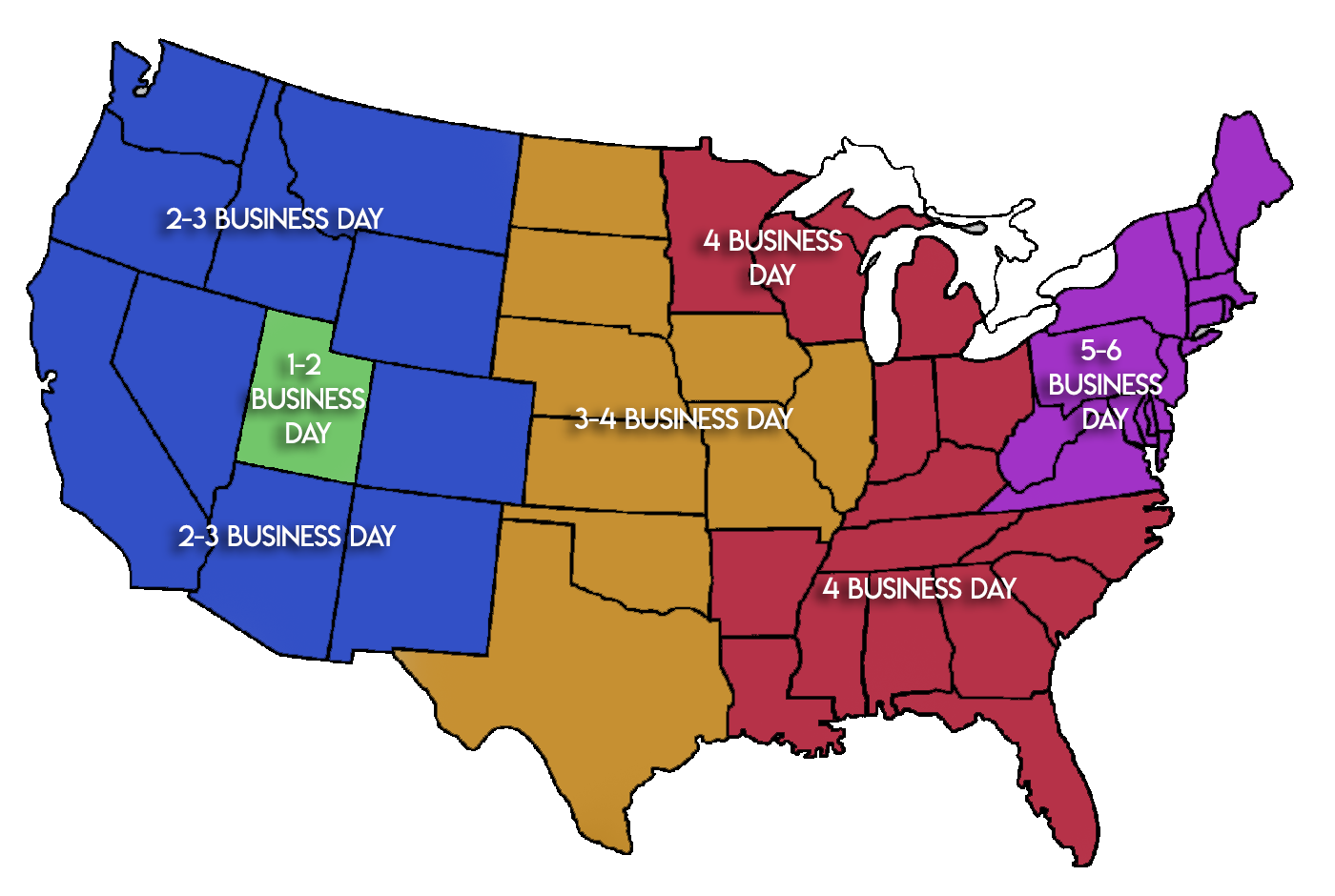 We do everything we can to ship your orders out as soon as possible. Your satisfaction is our priority and we want to get you your flag pole kit as soon as possible. Orders are shipped 1-2 days after order is placed.

Call (385)334-3085 if you have any questions.